Meet our team
Practice Manager
Priyanka Cherian

Priyanka Cherian is our practice manager here at St Albans Orthodontics. Her role is to ensure the practice runs smoothly and complies with all necessary guidelines and regulations.
Orthodontic therapists
Chloe Holland
GDC 205678, NEBDN. Dip Orth Therapy Warwick
Chloe joined St Albans Orthodontics in 2009 and initially spent time in the administration team. In 2011, she gained her NVQ Level 3 in Dental Nursing; Certificate in taking of dental impressions; Certificate in Dental Radiography 2011; and in 2012 achieved her Certificate in Orthodontic Nursing. Chloe won a place at Warwick University, one of just 10 available, and graduated with her diploma in Orthodontic Therapy in August 2014. Chloe also works at our partner practice in Harpenden.
Amy Westrope
GDC 224181, NEBDN Dip Orth Therapy RCS Edin
Amy joined St Albans Orthodontics in 2010. She gained her Certificate in Orthodontic Therapy from the University of Central Lancashire and her Diploma in Orthodontic Therapy from the Royal College of Surgeons of Edinburgh.
Amy works alongside Pieter van Heerden as a private nurse and prepares treatment plans for both adults and children according to Dr van Heerden's recommendations. Outside of work, Amy spends her time travelling, working out at the gym and spending time with friends and family.
Amy also works at our partner practice in Harpenden.
Orthodontic assistants
Our team of dental nurses at St Albans Orthodontics are here to help our orthodontists and ensure you have a pleasant treatment experience. All have passed, or are studying for, their National Certificate in Dental Nursing.
Louise Lewis
GDC 122290
(Registered: 22/11/2007)
Irene Ndagire
GDC 218669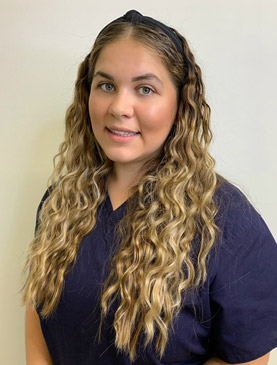 James Shaw
Decontamination assistant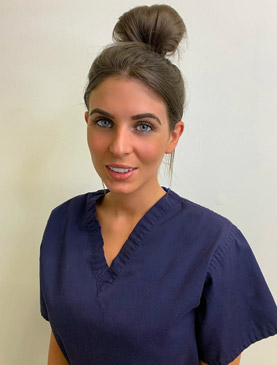 Christopher Harnett
Laboratory Assistant
Support team
Emma Killeen
Receptionist
Emma Kileeen is our receptionist. She is the first person you'll see and will be here to help throughout the whole treatment with appointment bookings and any administrative queries you might have.
book a free appointment
with our Treatment Coordinator
book a free appointment
at our snore clinic
The next steps to a great smile